Wellness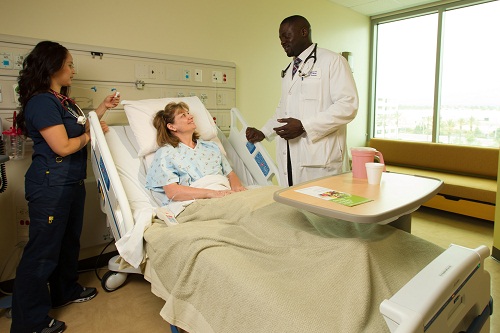 In support of a healthy county, we value both prevention programs and superior health care services. We should reduce chronic disease and socio-economic disparities through health education, promotion of healthy lifestyles and healthy city initiatives, development of outcome-based health services, and increasing the collaboration between and among providers and community-based organizations.
We should also employ a multifaceted approach to expand our capacity to provide quality health care services to all. We should invest in new facilities and technology and expand successful physician training programs at Arrowhead Regional Medical Center and Loma Linda University Medical Center. We should support the medical schools serving the county – Loma Linda University, Western University of Health Sciences, University of California, Riverside, and the California University of Science and Medicine. And, we should aggressively recruit medical professionals – collaboratively addressing obstacles such as uninsured/underinsured patients, public health insurance reimbursement rates and business models for physicians.
Priorities:
Strengthen our pipeline for healthcare professionals; grow our own
Evaluate financial models and collaboration as a way to improve access to healthcare
Improve collaboration and partnerships to better treat the whole person
Visit the Community Vital Signs Initiative, a community-driven effort in partnership with the County of San Bernardino to establish a health improvement framework.
It is intended to implement the Wellness Element of the Countywide Vision by setting evidence-based goals and priorities for actions that encompass policy, education, environment, and systems change to ensure quality of life; improve and sustain education and workforce; and attract economic development.
Regular physical activity can produce a variety of long-term health benefits for people of all ages, backgrounds and abilities. Physical activity can be simple and fun to do.
The Vision2BActive campaign aims to improve health and wellness in San Bernardino County by encouraging residents to increase their physical activity and connecting them to existing recreational programs, amenities and activities in their communities.
Vision2BActive invites all of San Bernardino County to participate in improving health and wellness in our community, to improve the quality of their lives and to advance our efforts to achieve the Countywide Vision.
Visit Vision2BActive for more information!